Bag the Hun 2 from TooFatLardies has been out for a while now and I've had them since release, but until last week have not managed to play a game. We had a great game with a section of Hurricanes attacking a bombing raid of HE111 supported by a schwarm of Bf109.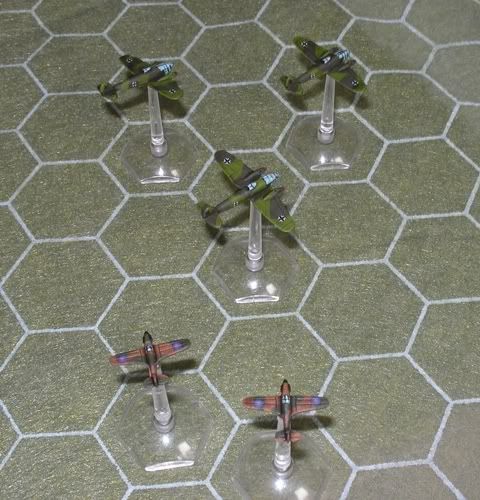 It did not go well for the RAF but it did rekindle our interest in the game. We'd had a campaign three years ago where the fictitious 95 Squadron did battle against the hordes of the Luftwaffe. More details can be found on the Dragon Slayers forum:
http://www.dragon-slayers.org.uk/forum/viewtopic.php?id=6785
including the exploits of Adys' favorite, Pilot Officer Jacobs.
I've kicked off a new squadron and have started a new campaign that I'll update this blog with the progress.